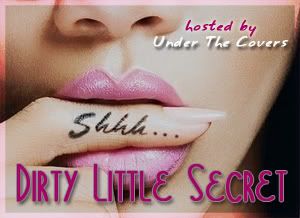 Dirty Little Secret is a weekly meme hosted by
Under the Covers
. Every Thursday they get to know other bloggers and readers more intimately by asking them a question hoping to reveal their dirty little secrets.
To participate in the meme all you need to do is:
1. Be a follower of
Under the Covers
.
2. Create a post in your blog taking the meme image (code above) and copy instructions.
3. Answer the question they propose! This can be done in any way you like, post a video, write a post etc.
This week's question is:


"Which Disney hero would you like to take to your bed? I mean, on a date."
There was a time when every question related to Disney's heroes would get the same answer from me: Prince Philip from The Sleeping Beauty. I mean, he had no competitors compared to boring ones like Cinderella's Prince Charming or Snow White's prince. He had the coolest horse, and let's admit it, he was kinda hot.
But then... Along came Flynn Ryder. FLYNN RYDER. This guy here on the right. Have you looked at him? Not only he is way hotter than Philip, not only Maximus is way cooler than Samson, but he is sassy, funny, reckless and let's face it, criminals are more intriguing than royals! =D
And besides, who wouldn't submit to THE SMOULDER?